Requirments :
iSCSI Target
iSCSI Initiator
VMWare Workstation / Virtual PC
iSCSI Target : For iSCSI Target I used StarWind and install it on my Host PC. There are another tools available for the same, you may use that also, ie iSCSI Cake.
iSCSI Initiator : There are two fine iSCSI Initiator available, I used both of them to connect iSCSI Device on Guest OS

StarPort from StartWind
Microsoft iSCSI Software Initiator
VMWare Workstation / Virtual PC : You need 3 Windows 2003 Guest OS, one for AD and two for Cluster Node.

Basic Steps I Follow:
On the host pc (my desktop), I install StarWind iSCSI.

Create image file for Quorum and other Disk.

In the guest operating systems, I install both StarPort and Microsoft Initiator 2.07

,

but you can install any one of them, don't have to install both.

In the both guest operating system, I configure StarPort for first 3 iSCSI Device and configure Microsoft Initiator for last iSCSI Device.

Now I get 4 SCSI disks in Windows 2003 Guest OS , format and assign a drive letter.
Step 1: Install StarWind on host System and Configure the virtual disks
Install StartWind and After installation, open StarWind management Console,
Now Right Click on localhost and click connect.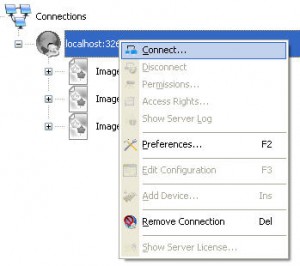 On password box, type test, to connect StarWind.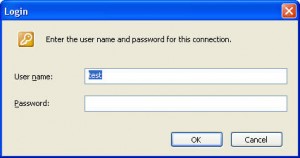 You can add devices and make them available over the network with iSCSI. For a basic cluster setup, we need a quorum disk and a data disk. I am using ImageFiles for this purpose.
You can add device by clicking Add Device from context menu,
And follow wizard to add image, here I added 4 ImageFiles,
IMPORTANT: At the time of adding these devices, use the Allow multiple concurrent iSCSI connection(clustering) option to allow multiple initiators to connect to a single device.
Step 2: Install 2 Nodes in VMWare/Virtual PC and install/configure StarPort or MS Initiator
Setup following Network on VMWare,
Public : A virtual network card that uses NAT networking for iSCSI and public connectivity.
Private : A virtual network card that uses Host-Only that will be used for the cluster heartbeat.
After installing the first guest, install the StarPort software or Microsoft Initiator 2.07 on it to connect remote iSCSI Device:
[ad#av_post]
StarPort
Microsoft Initiator 2.07
In Disk Management, you can then format the disks and assign drive letters:
Shut down the first guest and repeat the steps on second node (install StarPort/MS Initiator to configure the disks and assign the same drive letters).
After all iSCSI Device Connected on 2 node, StarWind will look like following.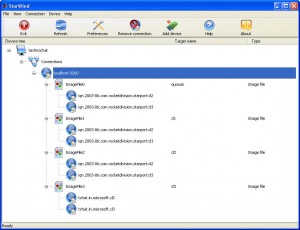 Step 3: Validate Cluster Configuration
Before configuring cluster, must have to validate cluster configuration by using Microsoft Cluster Configuration Validation Wizard(ClusPrep).
Download it from following location and install.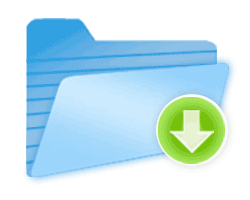 Now run wizard.
After clicking Next, select servers you want to configure cluster, and run the test.
Wait until it finish, if everything configured properly, you will get a following screen (in my VM lab i get 100% success).
I am attaching my validation report here,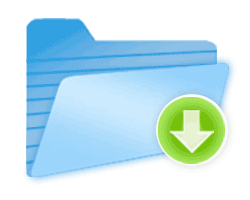 Report.chm (43.5 KiB, 1,474 hits)
Step 4: Install and Configure Cluster
Now Create your cluster, here I create CLUSTER as my cluster environment.
Have fun.
Thanks.
🙂
Disclaimer: All posts and opinions on this site are provided AS IS with no warranties. These are our own personal opinions and do not represent our employer's view in any way.
This article currently have 33,970 views

This work is licensed under a Creative Commons Attribution-NoDerivatives 4.0 International License.