I was N8 user for last 1 year, and till now technically it's the best phone out there on the market. I was happy with my N8.
Amazing Day 1:
After announcement of Lumia 800 from Nokia, I decided to take my chance with new Lumia 800, so I pre-ordered my Lumia with 3000/- from Nokia Store, and I was really surprised with their pre-order gift

.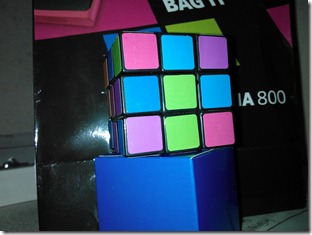 Amazing Day 2:
I received my Lumia on 16th Dec, 2011, Initially I made a mistake while configuring Lumia with my old Live ID, coz after configuring, I failed to add my credit card information on the market place, and unable to buy any applications on the market. So re reset my phone after two days, and created an new account at the time of the initial phone configuration, and later I successfully added my credit card info to my newly created live id. So, after fixing my problem I configured all my social accounts on my Lumia, and I must say that Windows Phone 7.5 (Mango) having the best social integration on it's OS. I have a Android Tablet Acer Iconia A100 running Honeycomb 3.2 and used Gravity on my 5800 and N8, but social Integration on Mango way better than any of them out there. You can do everything from the OS itself like sharing and tag photos,  checks in, tweets, update facebook status, check linked.in profiles, and whatever you can think of

. People Hub is the best way to connect to your social environment.
Lumia 800 Home Screen – 1