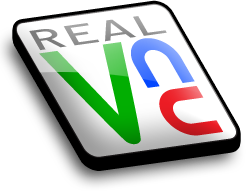 In my office, our helpdesk engineers provide support to almost 1500 desktop, and all are in different locations, so we use free RealVNC server for remote support. Sometimes, our engineer's faces lots to issue regarding VNC server password, sometimes user might change the VNC password, or sometimes we change the password for some security reason. And to resolve this issue I have created a tool with which you can reset password on Remote RealVNC Server to your own system RealVNC server password.
What it actually do?

It's a tiny tool with which you can easily reset remote RealVNC server password to your local system RealVNC password, if somehow the default password not acceptable.
Requirement :

You need admin rights on remote system to execute it successfully or, if your account has Domain Admin rights, then you also can do the same.
Screen Shot: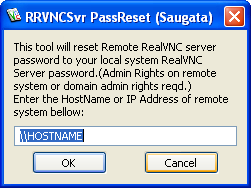 Download:


R-VNCSvrPassReset.exe (417.1 KiB, 2,290 hits)

R-VNCSvrPassReset.rar (294.6 KiB, 733 hits)
Hope this tool will help you as well.

Thanks
Saugata 🙂

Disclaimer: All posts and opinions on this site are provided AS IS with no warranties. These are our own personal opinions and do not represent our employer's view in any way.
This article currently have 12,099 views

This work is licensed under a Creative Commons Attribution-NoDerivatives 4.0 International License.