Finally, I managed to migrate my blog from GoDaddy to Amazon Lightsail, and everything looks good so far. Thanks to Amazon Lightsail for providing a static public IP (34.198.110.82).
It's really simple to migrate your blogs from any other hosting Amazon Lightsail, details information can be found here.
They have very attractive pricing, which is one of the reason I moved from GoDaddy to Amazon (recently GoDaddy started charging additional TAX). I am currently using $5 plan which is also free for first month.

Amazon Lightsail not using AWS Console, it's very user friendly and less complex for beginners.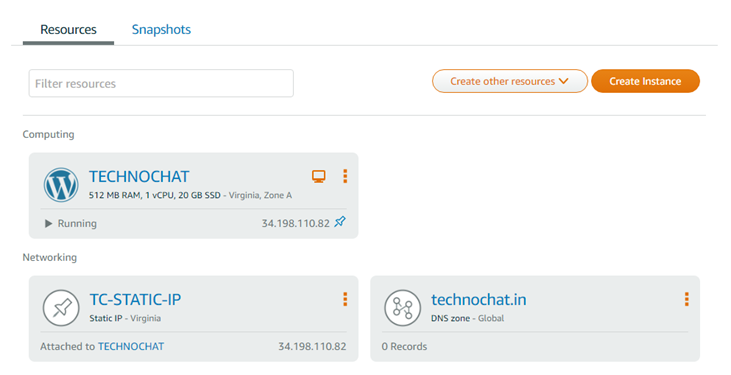 They also have very powerful monitoring system in place.
Happy Browsing.
**In case if you have any query or need any help for migrating your blog to Amazon Lightsail, please post your queries here, I will try my best to help you. J
Disclaimer: All posts and opinions on this site are provided AS IS with no warranties. These are our own personal opinions and do not represent our employer's view in any way.
This article currently have 6,005 views

This work is licensed under a Creative Commons Attribution-NoDerivatives 4.0 International License.