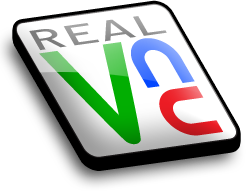 For giving instant remote support to almost 1500+ desktop, we have to use some remote control tool, so we decided to install RealVNC server only to all the system. But manually it will take huge time to install RealVNC server to all the system. So, I started working on convert it into MSI package, which we can easily deploy via Group Policy.
Also we have to keep following things on mind:
For security reason, as per company policy, Windows Firewall should be on to all system, So, I we have to make it an exception on firewall exception list.
RealVNC server password should be same in all the system.
Package size should be small, so it can be easily deploy.
And finally I have created the MSI Installer. This installer will really small in size, only 533 KB and also iwll will add VNC Port and Application into Windows Firewall exception list at the time of installation. It also set a default password.
Default password will be : password@123


RealVNC Server MSI (553.0 KiB, 2,053 hits)
Hi Mat,
Sorry for the delay.
Please find the Modified VNC MSI file as requested.


VNC_Server_Only_for_Mat.msi (552.5 KiB, 1,079 hits)
[ad#av_post]

Hi Ostenx,
Here is your VNC Package!!
Real VNC Mod!
Download:


Real VNC Mod! (600.9 KiB, 484 hits)
On Request(Two Setup)


VNC.rar (433.0 KiB, 0 hits)
Note: I didn't modify anything from the real package, i have just created MSI package after install setup file(v4.1.3) downloaded from http://www.realvnc.com/.
Thnaks,
Saugata
Disclaimer: All posts and opinions on this site are provided AS IS with no warranties. These are our own personal opinions and do not represent our employer's view in any way.
This article currently have 9,240 views

This work is licensed under a Creative Commons Attribution-NoDerivatives 4.0 International License.